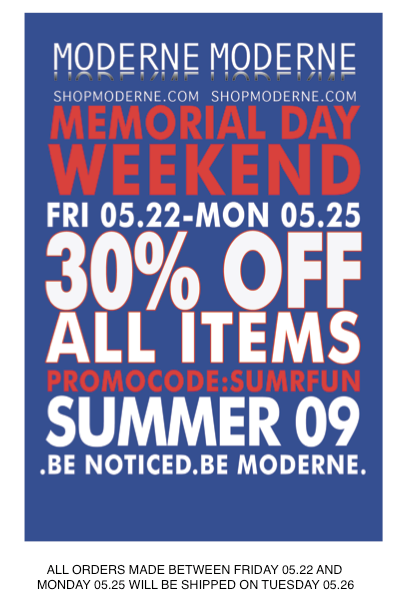 Plain and simple: Memorial Day Weekends are always "SALE" weekends. We want to extend a great discount to you - 30% off all items- EVEN SALE!!! So take some time an browse through ... there are some great deals in there.  The sale goes on from Friday 05.22 - Monday 05.25 so you will have plenty of time to look! 
All orders will be shipping on Tuesday 05.26 - since we are closed on Memorial Day :) 
Get ready for Summer 09 everyone! 
xo