Happy Thanksgiving to our Moderne family!!
Taking a minute out of the holiday festivities to tell all of you how grateful we are to have great customers, readers, followers and collaborators!

THANK YOU.
Hope all of you are enjoying a day filled with fun, family, friends, and of course, food.
A special THANK YOU to the Moderne team who work tirelessly to bring you the latest fashion, style, blog posts, and inspiration to be Moderne.
I truly appreciate all of the hard work that you put in to make the Moderne experience different from the rest.
"As we express our gratitude, we must never forget that the highest appreciation is not to utter words, but to live by them."
- John Fitzgerald Kennedy
Now, onto the good stuff:
As a token of our appreciation and of course, for your shopping delight
SAVE 40% OFF ALL ITEMS
STARTING TODAY!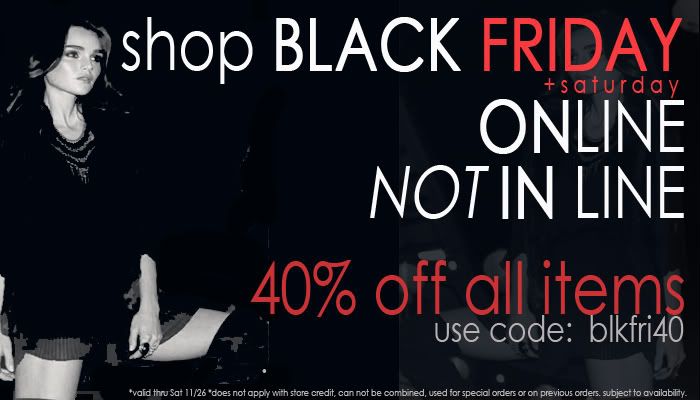 Shop Thursday/ Friday and Saturday to save 40%
Happy Thanksgiving
Happy Black Friday
Happy Shopping
and
THANK YOU!
xo-
Janet